The Weekly Spin, September 16, 2009
CMD Reports
Likening the actions of the federal Securities and Exchange Commission (SEC) to those of Oscar Wilde's famous cynic "who knows the price of everything and the value of nothing," New York Federal Judge Jed Rakoff tossed an SEC settlement with Bank of America (BofA) out of court yesterday and ordered the parties to ready for trial. (Link to decision here.)
As reported previously, the court was weighing the appropriateness of a $33 million fine the SEC levied against BofA for failing to notify shareholders about a massive bonus package paid to Merrill Lynch executives when BofA acquired Merrill in September of 2008.
Because it failed to fully disclose the bonuses as required by law, BofA was fined by the SEC. But Rakoff delved into more fundamental questions. Merrill had just lost $27 billion and was on the rocks. BofA was given $40 billion in taxpayer funds to acquire Merrill and help cover the firm's losses. So where did the bonus bucks come from? As Rakoff put it: "To say now that the $33 million does not come directly from U.S. funds is simply to ignore the overall economics of the Bank's situation."
Read the rest of this item
September 14th I addressed a gathering at the Center for American Progress in Washington, DC and delivered these remarks:
It is easy to think of efforts to influence lawmakers as the exclusive domain of K Street lobbyists. Much has been said and written about the millions of dollars the special interests are spending on lobbying activities and the hundreds of lobbyists who are at work as we speak trying to shape health care reform legislation. Very little by comparison has been written about the millions of dollars that special interests are spending on PR activities to accomplish the same goal and that are vital to successful lobbying efforts.
One of the reasons I left my job at CIGNA, where I headed corporate communications and was part of the Legal & Public Affairs division, was because I did not want to be involved in yet another PR and lobbying campaign to kill or gut reform. I finally came to question the ethics of what I had done and been a part of for nearly two decades to influence decision-making and bill writing on Capitol Hill.
Read the rest of this item
Spins Of The Week
President Barack Obama last week quoted Wendell Potter's recent Congressional testimony. Yesterday, speaking before the House Democratic Steering and Policy Committee, Wendell "warned that if Congress 'fails to create a public insurance option to compete with private insurers, the bill it sends to the president might as well be called the Insurance Industry Profit Protection and Enhancement Act. ... Potter, who was previously a vice president of communication at Cigna, also sharply criticized Democratic Senator Max Baucus' health care reform bill in a conversation with reporters Monday, calling the plan an 'absolute gift to the industry.'" In his testimony, he stated that the Baucus plan "would create a government-subsidized monopoly for the purchase of bare-bones, high-deductible policies that would truly benefit Big Insurance. ... It's hard to imagine how insurance companies could write legislation that would benefit them more."
"Some of the most influential aides in the closed-door Senate Finance Committee negotiations over health care reform have ties to interests that would be directly affected by the legislation," reports Politico.com. Committee Chair Max Baucus' senior counsel, Liz Fowler, previously "worked as a highly paid public policy adviser for WellPoint Inc., the nation's largest publicly traded health benefits company." Senator Jeff Bingaman's health policy adviser, Frederick Isasi, "was a registered lobbyist at Powell Goldstein, where his clients included public hospitals and the American Stroke Association." Beyond the Senate Finance Committee, "a number of former lobbyists, consultants and advisers for firms that represent consumers, patients, hospitals, insurers, pharmaceutical companies and medical device makers are now in key positions in the House and Senate. ... And according to the group Public Accountability Initiative ... more than 500 former congressional aides have gone on to become health care lobbyists."
In the lead-up to the anti-health care reform, anti-Obama administration rally in Washington DC on September 12, the "Tea Party Express" bus tour held smaller, local rallies across the country. The Connecticut rally featured Ann Coulter and the Congress of Racial Equality's Niger Innis. The bus tour was organized by Our Country Deserves Better (OCDB), a political action committee formed in 2008 to oppose Barack Obama that -- like Move America Forward and the MAF Freedom PAC -- has extensive ties to the Sacramento-based PR firm Russo Marsh & Rogers. At an October 2008 bus tour rally covered by the Center for Media and Democracy, OCDB's Mark Williams accused then-candidate Obama of "socialism" and implied that he wasn't a U.S. citizen. Of the recent rallies, Williams said, "What brought everything together was the Obamacare idea, which contains every odiferous objection." Blogger Lindsay Beyerstein reports that BusBank, "one of the featured corporate sponsors of the Tea Party Express had to pay millions of dollars to settle lawsuits for its role in a bus fire that killed 23 elderly nursing home residents fleeing Hurricane Rita in 2005."
"Size matters," notes Columbia Journalism Review, in a post on the September 12 "Tea Party Express" rally in Washington DC (where some protester signs read, "Bury Obama Care with Kennedy"). "Which is possibly why Matt Kibbe -- president of FreedomWorks, the organization that mobilized Saturday's protest -- declared to the crowd assembled before the Capitol that, per the estimates of ABC News, rally participants numbered between 1 and 1.5 million people." While ABC "never reported that the protest had over a million participants," rally attendees, conservative commentators like Michelle Malkin, and right-leaning websites and media ran with the inflated number. Major media -- including ABC News, the New York Times and Fox News -- reported the DC fire department's official estimate of 60,000 to 70,000 people. After some conservative bloggers wrote that they believe allies' guesstimates over official reports, CJR asked whether "the point of the whole exercise on Saturday was not, apparently, to gather a crowd in the numeric sense" but "to gather a crowd in the symbolic sense."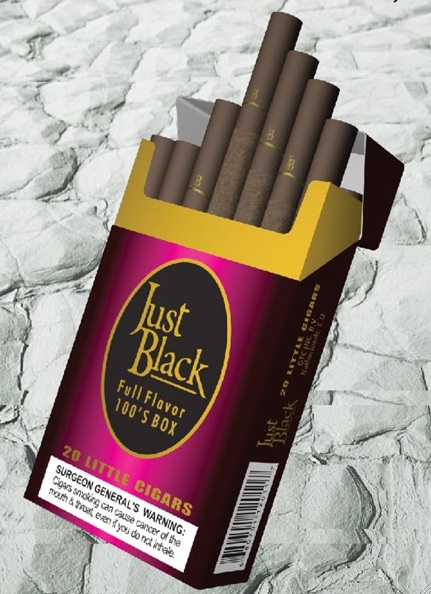 Cigarette makers have come up with a way to get around the new U.S. Food and Drug Administration (FDA) rule banning flavored cigarettes. They have started making small, filtered cigars similar in size to cigarettes, that are flavored with clove, vanilla and cherry. Cigarettes are wrapped in paper, while cigars are wrapped in tobacco leaves or paper that contains reconstituted tobacco. Clove cigarettes, often known as "kreteks," are imported. The new, small cigars come 12 to a pack, fewer than the usual 20 in a pack of cigarettes, and cost about half as much as a pack of cigarettes. The FDA's ban on flavored cigarettes goes into effect at the end of September, but so far doesn't include cigars. The ban on flavorings was instituted on the belief that it would reduce the appeal of smoking to youth. Clove cigarettes became a fad among U.S. teenagers in the 1980s, and a June 18, 1985 Los Angeles Times article linked the eugenol in clove cigarettes to an increase in hospitalizations among teenagers for respiratory distress.
Center for Media and Democracy
520 University Avenue, Suite 227
Madison, Wisconsin 53703-4929
Phone: 608-260-9713 | Fax: 608-260-9714
E-mail: editor@prwatch.org